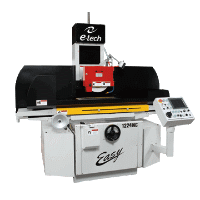 1.Designed specially for mold and high-tech electronics industries. 2.The base features strong saddle type structure that provides steady support. 3.Double V design of the base slideways also raises the supoprting stability. 4.EASY Series hydrodynamic spindle are available on demand.
さらに詳しく見る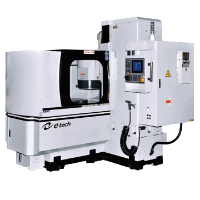 Precision grinding machine Surface finishing to mirror class Automatic trim compensation On line spindle vibration monitor Machine bass fully supported design creating high rigidity structure Y,Z and rotary axis driven by AC servo motor
さらに詳しく見る
CNC Conversational Cylindrical Grinder FANUC conversational control uses conversational grinding mechanism guided by graphic parameters and is capable of carrying out auto-dressing with compensation for OD/End Face/Form grinding. Parameters can be saved and reuse for multiple grinding cycles. For a
さらに詳しく見る
会社情報
E-tech Machinery Inc. is a world class, professional grinding machine manufacturer that strives to utilize the latest technology to our products, inspections and quality control processes. With years of experience and a strong R&D department, our grinding machines are well received by customers around the globe. We not only offer our services to well-known machine tool companies under OEM and ODM cooperative agreements, but also worldwide under our own E-tech name.
Our application and training team offers total solutions to our customers including test grinding, process analysis, technical training and selecting suitable grinding wheels or other optional accessories.
さらに詳しく見る